Magi York, Executive Director 806-342-6150 
P.O. Box 32150,  Amarillo, Texas 79120
Dumas Number 806-935-5551
Local address 801 Bliss #101B Dumas, TX 79029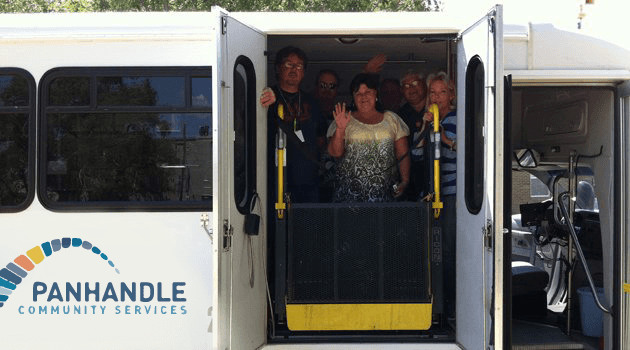 What is the agency's mission?   The mission of Panhandle Community Services is to work with community partners to change lives and lead change for low-income people bridging the gap from poverty to self-sufficiency. Our vision is that low-income people have the power to live independent of government assistance.
The target population that Panhandle Community Services serves is low-income individuals and families in the Texas Panhandle.  Low income is defined as families and individuals at or below 150% of the current US Poverty Guidelines. 
To provide emergency assistance call 806-935-5551
In 2019 they served 178 unduplicate needs in Moore County.